We believe that everyone should have the possibility to buy organic eggs of the highest quality from hens that are well looked after. That is the driving force of our business.
  +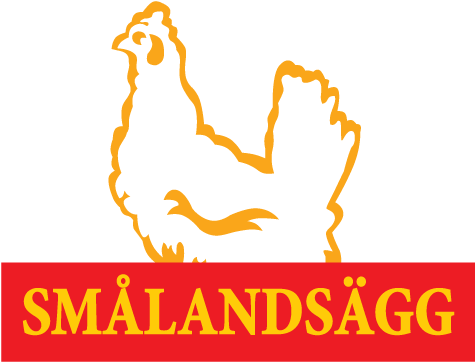 Gotlandsägg + Smålandsägg
One company in two locations. Our main egg packing facility is in Ruda, Småland, as it is close to many of our producers and clients. Our second facility is situated in Stenkyrka, Gotland, where we also have our head office, finance and administration departments.
Supplying private label since 2000
Our largest volume of eggs is delivered to market leading food store chains, packaged as their own private label. In order to qualify as a private label supplier, the company is required to be at the forefront of consumer insight and product development and act as a strategic partner of the retailer.
1992 Egg production started in Stenkyrka, Gotland. Gotlandsägg was the first egg packing plant to qualify under the "Astrid Lindgren law", which bans the use of cages for egg laying hens.
1997 Gotlandsägg launches KRAV-certified eggs and is one of a few companies to sell KRAV-certified eggs at this time.
1999 Gotlandsägg is the first egg packing plant to be certified under ISO 14001 and quality certified according to ISO 9002.
2002 Awarded "Company of the Year" by Dagens Industri.
Nominated for "Supplier of the Year" by ICA.
2003  The egg packaging plant in, Småland, opens for business.
2006 The plant in Småland is damaged by a fire. It is rebuilt and up running again four month later.
2013  Further investment into outdoor hens, in collaboration with our producers.
2017  This year the Swedish egg-business goes together and launches a new type of certificate the "pink swoosh". To guarantee the whole chain is working with high quality.
2018  Gotlandsägg starts a ready food-plant in Tingstäde. A new business area. With pancakes as a start and with the client ICA Tingstädes ready food reaches out all over the country.
2019 In cooperation with ZeroMission, we are beginning to offset climate change for the impact that egg production causes
2021 All eggs in Gotlandsäggs production now only is fed on soyafree chickenfeed. It reduces the climate footprint with 20% compared to regular feed.
2022 The company celebrates 30 years with a summer party for all employees, partners and friends. Magnus Bolin leave the post as CEO and switching over to a more strategic roll in the company. New CEO is Magnus Dahlblom that comes from Arla and ready to start in the autumn.
The two egg packing plants in Småland and Gotland are the heart of our business. From here eggs are delivered to large parts of Sweden as well as to our neighbouring countries. Hundreds of millions of eggs leave these facilities every year. It is a finely tuned process showing great care and consideration for engineering and logistics.
The eggs are quality checked and sorted into grades of weight. Then they are packaged in the right carton with the correct label. Always locally sourced eggs in local packaging.
In our Gotland facility we can sort 28 500 eggs every hour. In Ruda, Småland, we can handle even more eggs – 120 000 eggs per hour.
ISO Certification and KRAV certification
ISO certified since 1999. The first egg packing company in Sweden to qualify for ISO.
SS-EN ISO 14001:2004 environment
SS-EN ISO 22000:2005 food safety
Certified for organic and KRAV production.
You can find and download all certificates as pdf from the Swedish version of this homepage.